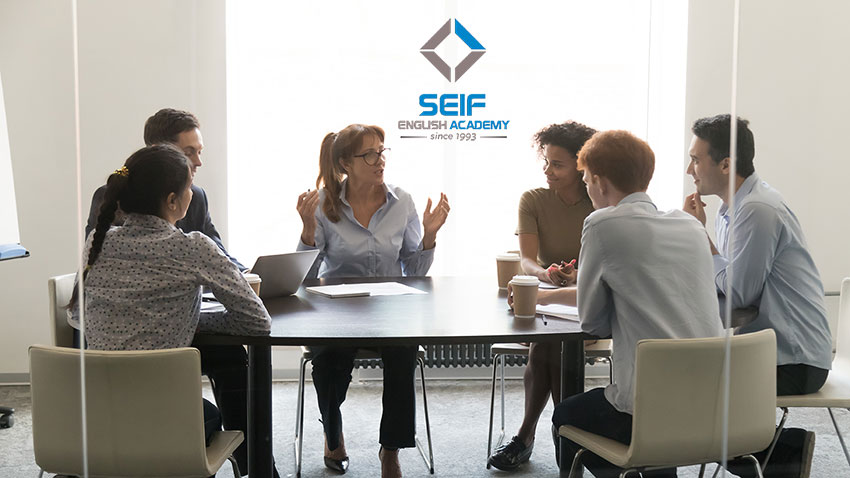 Seif English Academy, one of Madrid's most popular language schools, is always on the lookout for dynamic, qualified teachers who can create a vibrant and communicative learning environment. 
We offer full-time positions with paid vacations and we do not close in the summer. We hire native teachers, and candidates are expected to demonstrate a high level of language awareness and a passion for teaching. 
We hire English teachers to work in our academy located in the centre of Madrid and also for online teaching.
TEACHING JOBS AT SEIF ENGLISH ACADEMY IN MADRID
If you would like to work as an English teacher at Seif you must meet the following requirements:
H

ave a recognised TEFL certificate and be a university graduates. We employ teachers from across the English-speaking world.

Be a native speaker of English or have the equivalent fluency.

Have at least two years of experience of teaching English.

Be a legal resident in Spain. For legal reasons we can only employ teachers who have their papers in order (i.e. NIE and social security number).
We are also looking for teachers who are in it for the long run: We provide year-long permanent contracts so as to encourage long-term commitment to the school.
Work in the very heart of Madrid
Our academy is located in calle Gran Vía, the main avenue right in the very heart of the city.
Madrid is a very popular destination particularly among expatriates searching for new job opportunities.
We are just 2 minutes walk from the main tube station «Callao» and there are several bus stops over the road.
Gran Via is one of the city's most important shopping areas, with a large number of restaurants, cafes and large movie theatres.
Gran Vía, the most popular street in Madrid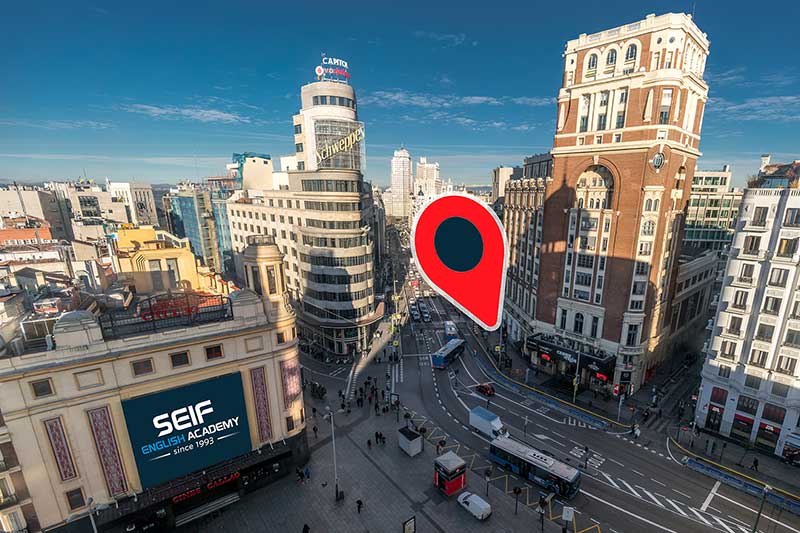 While at Seif…
Our staff room is well stocked with many of the latest textbooks and other resources. We have books for general English, exam preparation, business English, conversational English and more.
All classrooms are equipped with computers, allowing teachers to use any online resources or personal material. Audiovisual material, for the textbooks, is also available on all computers.
All students at Seif are adult, and generally speaking, come to classes of their own volition. Accordingly students come willing to learn but also to have a good time doing so. This is reflected in a relaxed, friendly atmosphere in the school, whether in the classes or among the teachers. At Seif, teachers can expect a a lot of support from the administration team and their colleagues. Our teachers are given the opportunity to observe one another's classes to share ideas and provide constructive criticism.
If you are interested in joining our staff send us your CV with a recent photograph and your contact details to job@idiomasseif.com.
We look forward to hearing from you if you meet the basic requirements and are interested in joining our team.
Friendly and professional working environment